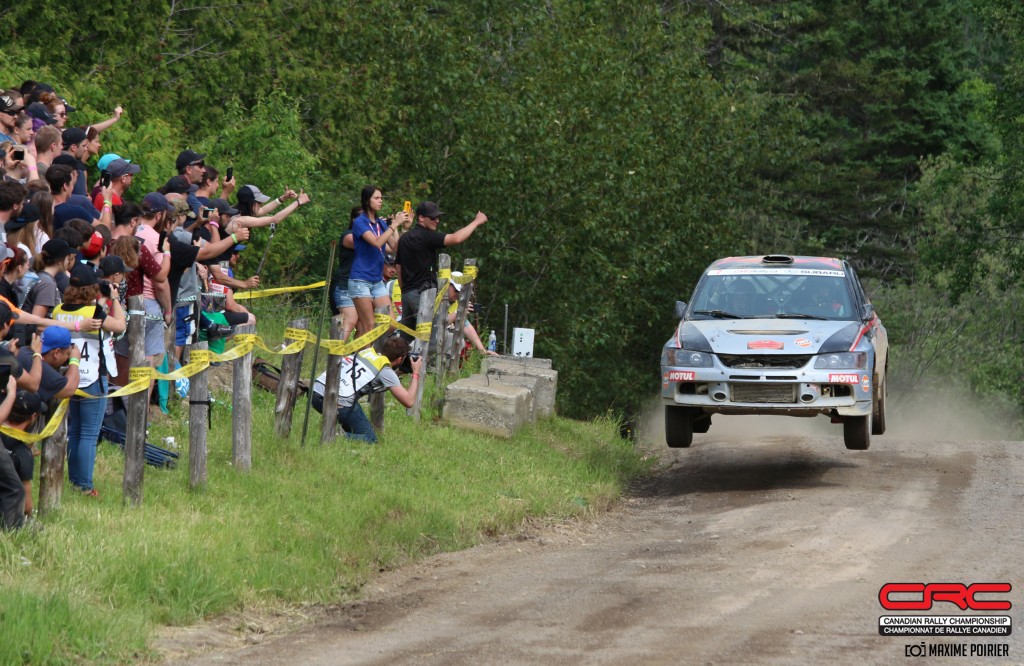 Besner wins career-first national rally at Baie des Chaleurs
NEW RICHMOND, Quebec – Jean-Sebastien Besner and Yvan Joyal clinched victory at Rallye Baie des Chaleurs after a hard fought contest against the elements. The pair finished with a winning margin of two minutes, 20 seconds, in what is Besner's first ever Canadian Rally Championship national triumph.
"To come here and to win my first national rally is really something special," said Besner. "So many things have to happen in exactly the right way to even have a chance to win and it has taken all this time to get here."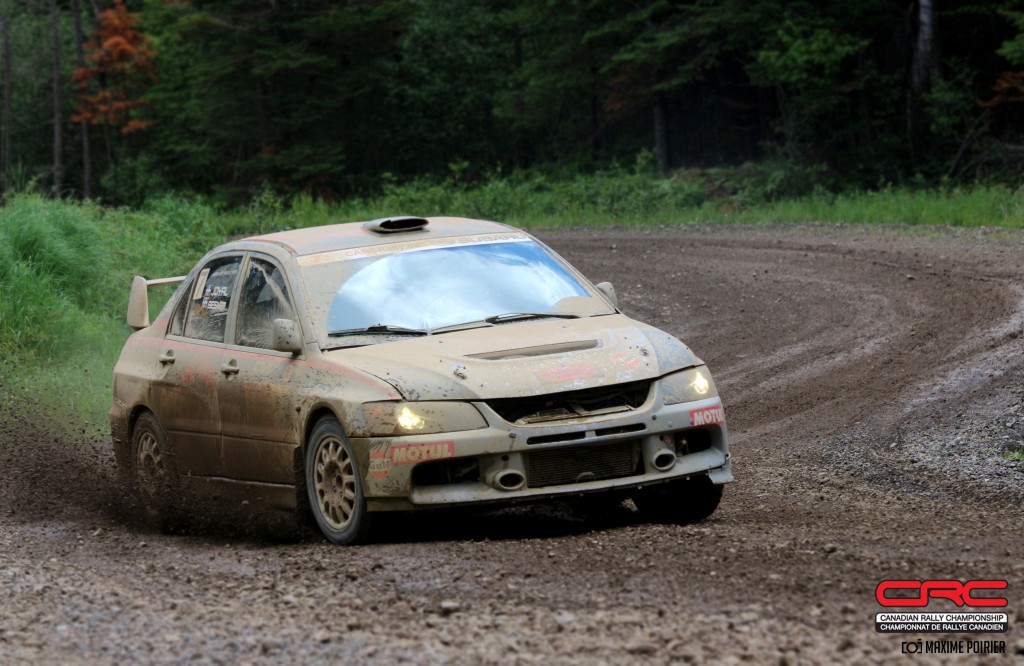 Besner and Joyal took over the lead late on the first day after Joel Levac and Stephanie Lewis took a ten minute penalty and opted to retire from the event rather than battle back through the field. Besner and Joyal had put in a strong drive to that point, ending the first day with a gap of more than three minutes.
On Sunday's stages, the strategy became one of managing the lead rather than pushing for stage wins. Thanks to years of competition experience, Besner and Joyal successfully held off their rivals through the longer morning stages, losing less than a minute of their cushion.
"With the lead we had, we knew we could be careful and afford to lose a little time," said Besner. "We drove our own pace to make sure we didn't go too slow, or so fast by taking big risks."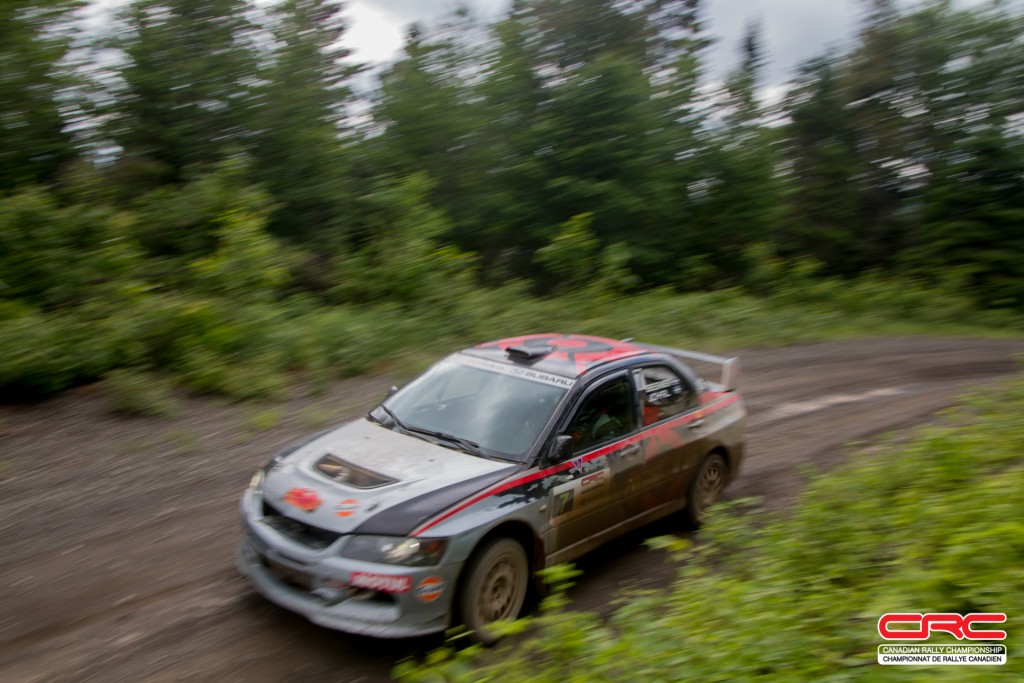 Karel Carré and Samuel Joyal finished second overall. 2018 marked their first run at Rallye Baie, and the demands of the event left the two tired by the finish. The result puts Carré and Joyal directly into the hunt for the championship and marks their second podium in as many national rallies, though the pair skipped the Rocky Mountain Rally a month ago.
"I am happy with what we've done here," said Karel. "I feel like we could maybe have driven faster, but really we had a good performance. Test Racing did a great job, Samuel was excellent on the notes."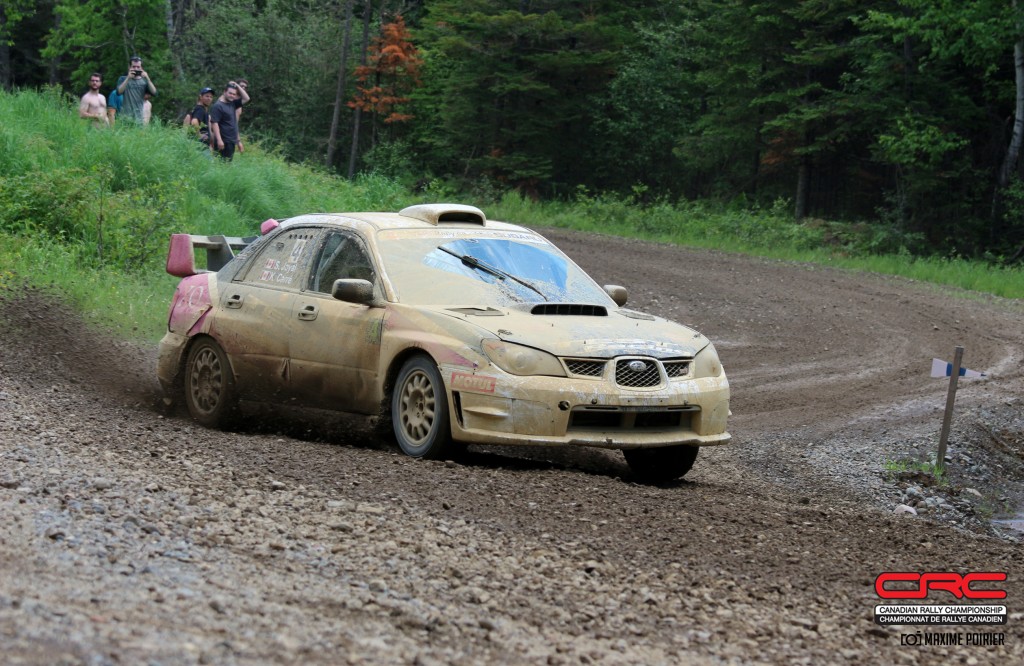 Struggling through a challenging year of disappointing car troubles, Boris Djordjevic finally returned to the podium with a third place result, joined by co-driver John Hall. Their rally was not without problems. The two struggled without boost for a few stages on each day, and other technical glitches also had an impact on their times, but when they managed a clean stage, they set second and third fastest stage times.
"We have spent so long chasing problems with this car," said Djordjevic. "To get here to the finish is great, and even better to be on the podium. It's been a long time, but the whole team has put in so much work to get us here, it feels really good to get this result."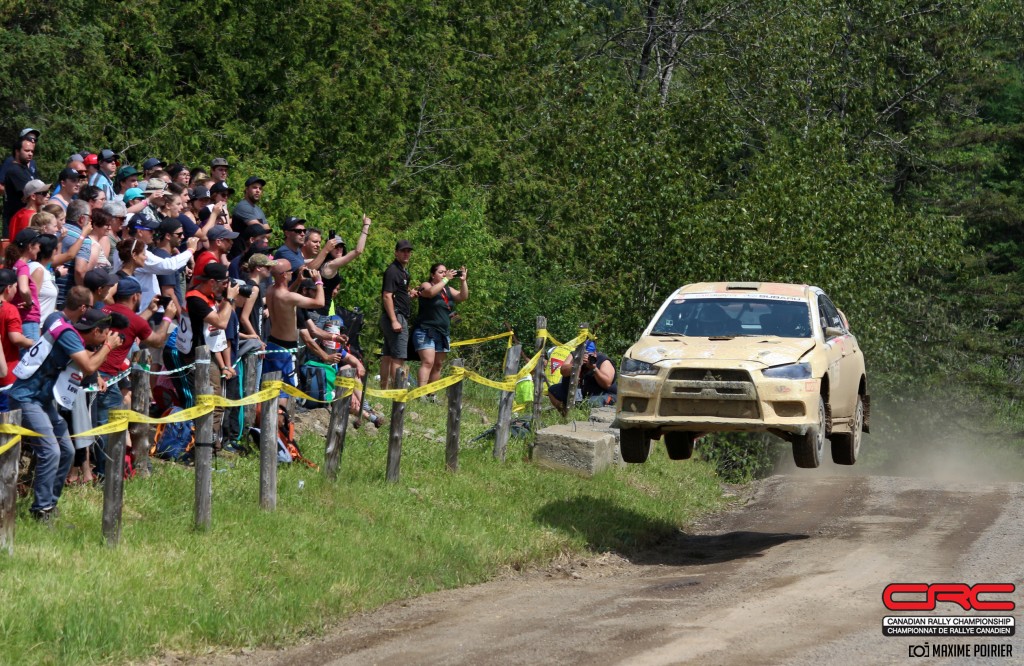 Coming into Rallye Baie, Simon Vincent and Hubert Gaudreau held the lead of the championship standings, and aimed to try to put distance on their rivals with a strong result. Fourth place at Baie allows the team to retain the lead in the points just ahead of their Test Racing teammates.
The local team of André and René Leblanc had set a strong pace through the event, battling for podium positions. But a mechanical failure landing on the large jump on Sunday cost the team nearly 12 minutes in penalties. Even with the setback, the pair were fast enough to claim fifth overall.
"On stage times, we did very well this weekend," said André Leblanc. "But we also had a problem that cost us a lot of time. That is also part of the sport, and we have to accept that."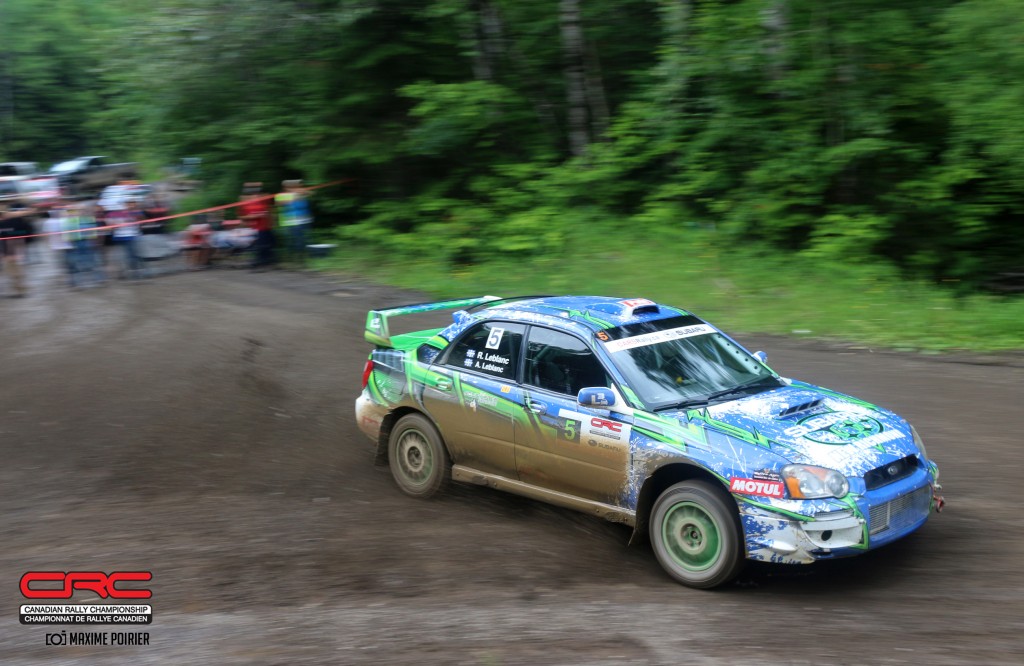 Sixth overall went to Nicholas Spencer and Patrick Lévesque, who took top honours in the Production 4WD class. Most of the event was smooth sailing for the team, but difficulties on day two threatened to cost them time. First in Production allows Spencer to open the class lead, doubling the points of his closest rival.
Nicolas Laverdiere and Vincent Trudel struggled withe reliability problems and finished outside the top ten, but clinched second in Production 4WD. After damaging the car crashing out at Rocky Mountain Rally, the team will take advantage of the two month break before the next rally to take stock of the situation and hope to hit the reset button.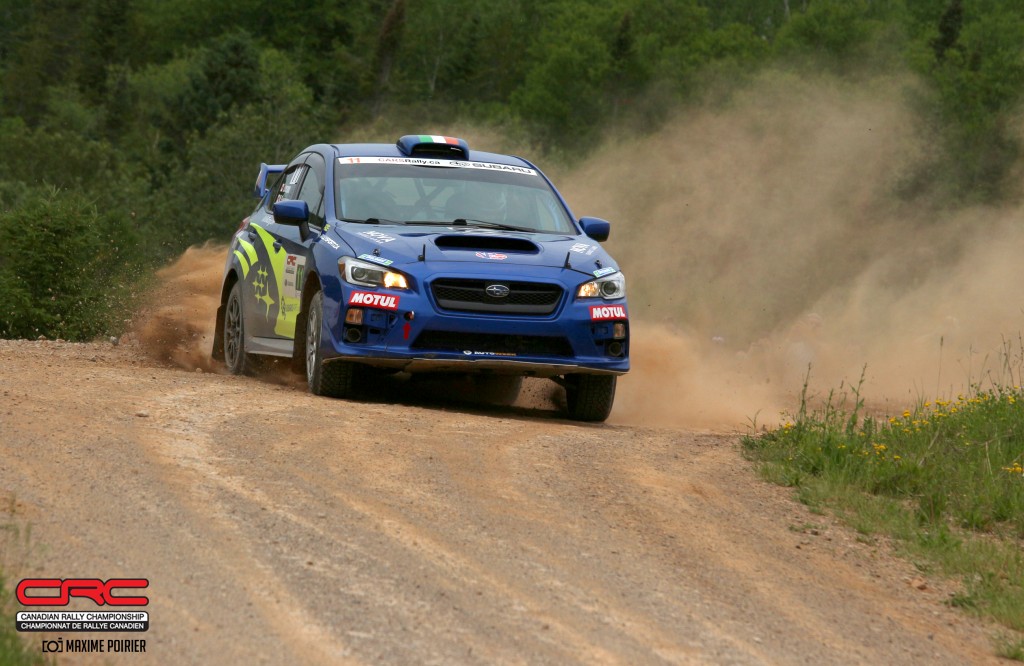 The two-wheel drive battle raged all event long, with two teams trading times through most of the rally. Wim van der Poel and Bryan Lord are getting comfortable with the abilities of their Ford Fiesta R2, and have proven competitive against rivals Jason Bailey and Shayne Peterson. Van der Poel and Lord found themselves in contention for the class victory thanks to focusing on their own driving rather than getting too caught up in what their opponents were doing, and the strategy ultimately proved successful. Van der Poel and Lord won by a margin of 34 seconds, and were rewarded by taking a clear lead in the class championship tables.
"We had a fantastic battle with Jason and Shayne all weekend really," said van der Poel. "It's also exciting because there is still a lot more we can get out of this car. It is so good, and we can just push it harder all the time."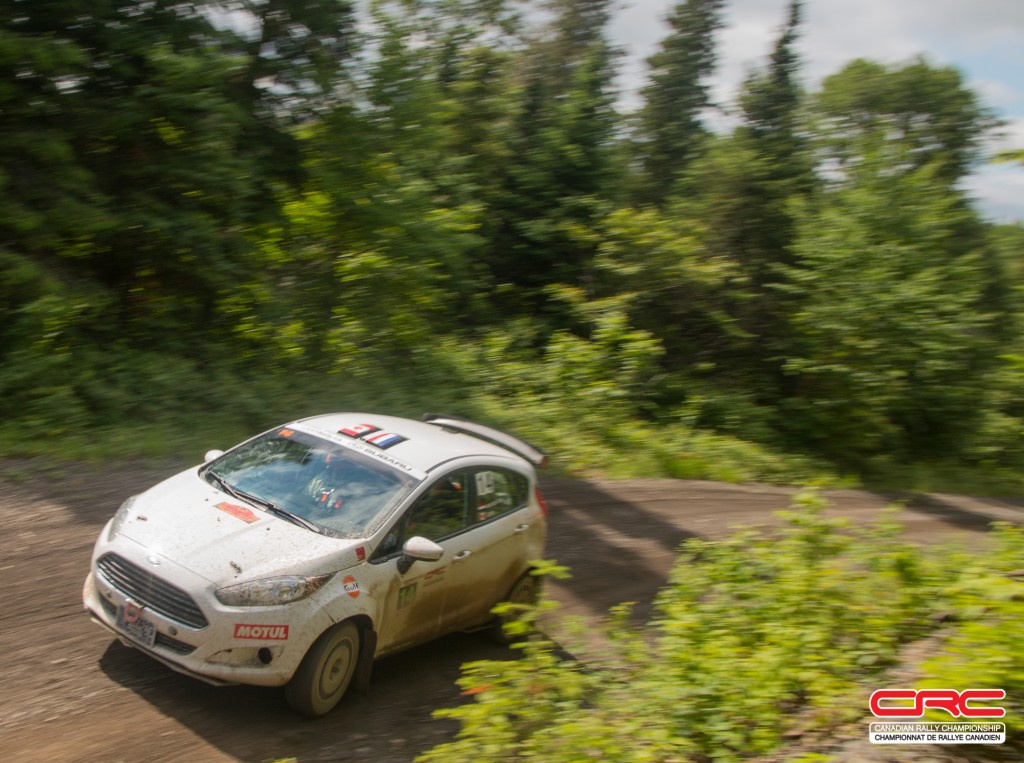 Bailey and Peterson vaulted higher up the standings, but are still outpaced in the points by the Quebec team of Mathieu Leblanc and Éric Dubé, who finished third in class, and tenth overall.
"We were definitely giving it all weekend, and Wim was really driving well and pushing us to go faster," said Bailey. "You come to rallies to have fun competing against others, and to have this battle go down to the wire was so much fun. No matter whether we had won or finished second, it was the thrill of competition that makes it all worth while."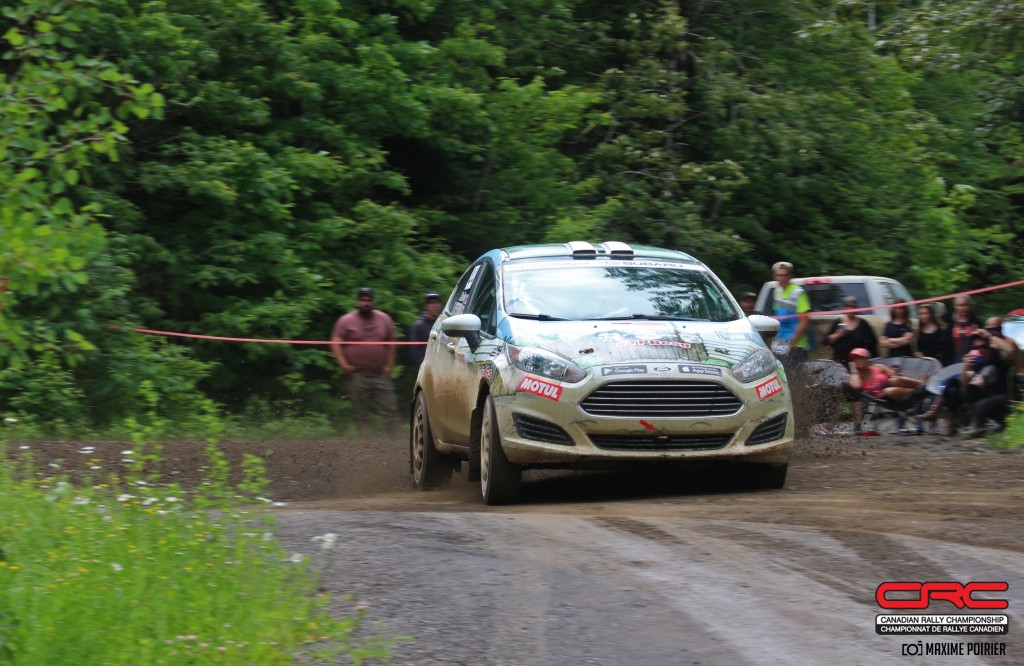 Most teams were cautious on the jumps as class battles had settled down. Maxime Labrie and Anik Barrette were running for fun after transmission problems on day one knocked them out of contention. Through the day on Sunday, the roads dried out from Saturday's rain, offering more grip and confidence. Labrie made the most of that confidence, thrilling fans at the jump with progressively larger flights. The pair finished ninth overall.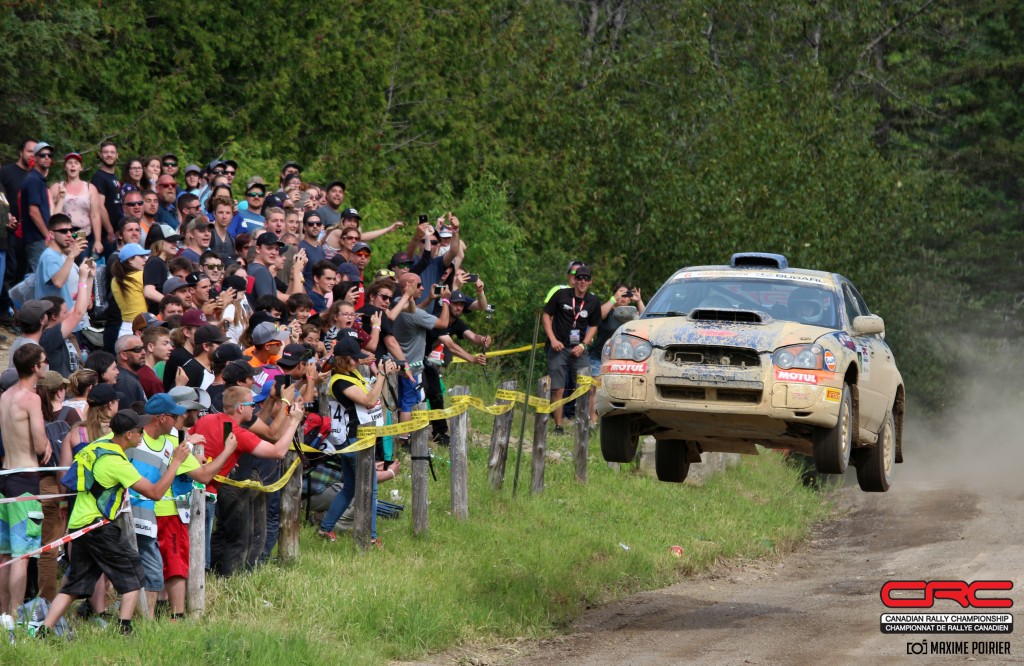 The Canadian Rally Championship continues September 6-8 for the Rallye Défi, midpoint of the seven event series.